ABOUT MY
TRAINING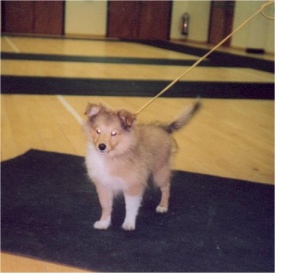 I can provide private one to one training for dogs of all ages in your own home. Group training available if you have friends who want help with their dogs.
Prices:-

£15 per hour for one to one training

£25 for 2 hour group session training

£30 per hour one to one behaviour sessions.

All training based on motivation and reward methods. Clicker lessons also available.
Your puppy will need to learn the basic commands that a well mannered puppy needs to know, these are sit, wait, lie down, heel, stay, hold it, leave it and come. All the training is motivation based training using treats to encourage the dog and to reward for good behaviour. I do not train using force or aggression, it is all very hands off training, which means the you have to work harder, but your puppy enjoys itself.
It is all very easy to push and pull your puppy into position, but your puppy will learn to resist your hands, or wait for you to push it into position. This is not teaching your puppy properly and your puppy will not enjoy his training. By guiding your puppy into the position you want, he will have to think for himself and this means not only will he remember it, but he will enjoy the challenge.
I DO NOT under any circumstances, allow choke chains, prong collars or shock collars in my classes, not only because I don't like them, but also because I trained with the APDT (Association of Pet Dog Trainers), and their code of practice does not allow them. Please do not arrive with one of the above, you WILL be asked to remove it. I am also an OCN (Open College Network) qualified training instructor and am a member of PPG (Pet Professional Guild for force free trainers) so you know that the training you receive will be of the highest quality.
The only aids allowed are double action/combi collars, harnesses, clip/buckle collars and headcollars.
My motto is TRAIN WITH YOUR BRAIN AND NOT A CHOKE CHAIN!
This means that in my classes you have to work hard, and be patient, after all I am training you how to train your dog, not training your dog for you!
A well mannered dog will be a pleasure to live with and a great companion for life, this is the aim of my classes. I want to set you and your puppy off on the right path, but I am always here to help out with advice and training if you stray from that path. I am always happy to help with problems and questions from anyone, you don't have to have been to my classes to get my help, please feel free to contact me on manda.smith@talk21.com if you need some help.

Back to the top é
Animations and background provided by: www.heathersanimations.com
Website created by Manda Smith 30.01.04, updated 23 October 2016